Thank you Allen. You and your son were fantastic and made a big difference to our auction. I hope we can work together again soon!
You and your team have been really great to work with. Super friendly, organized and prompt response to questions. I liked the items you brought to the venue and the way it was set up –not too crowded and a nice variety. The bidding sheets were all clear and easy to read – very professional. The person who was there was also very nice and professional.
Thank you very much for your prompt reports and thank you for a job well-done.
We would love for you to return this year as our auctioneer… you did such a wonderful job last year – so we'd like to keep to a winning formula!
I've followed up with a few of our guests and vendors at the end of the night and everyone loved the items shown!
"Thank YOU very much for offering such an exciting Silent and Live Auction! I've only attended 1 auction before & yours by far was very organized. We received positive feedback about the organization & display of items. The items offered were plenty & varied to all tastes.
You made it appear seamless which was fantastic.
Overall, I thought it was great and I appreciate all your efforts.
It was a pleasure working with you and I look forward to working with you next year!"
Thank you so much for your wonderful efforts yesterday. You both did a spectacular job, everyone was very impressed and happy with the funds raised.
Wow, you guys are amazing to say the least. Thank you very much!
Thank you very much for all of your help. Its always a pleasure having you guys come down.
Thank you and your team for all of your help!
I was pleased with your staff; they were very professional. It was good that they ran everything very independently as I was busy dealing with other challenges.
Thanks so much again for participating in our event the way you do. We set a budget of $100k between the live and silent auction and raised over $150k.
Thank you for bringing our event up a notch with your team's professionalism!
"Thank you very much for your participation in our event. We are very pleased with your services and have received overwhelmingly positive feedback from those in attendance."
Thank you so much for all your work on Sunday! And that of your team. It was wonderful working with you! We have some pretty incredible news to share –our goal was to raise $733,000 and we raised…$850,000! The Live Auction was the most successful ever – it went off so smoothly. Everyone loved it!
You guys were awesome!
Just wanted to say thank you again for helping us last week for our event. Having you and your team there really elevated the entire evening. I wanted to let you know that over the course of the evening we raised $18,500 in support of Ronald McDonald House Charities Canada and the James Lee Foundation (Vancouver).
We just wanted to send a quick THANK YOU for all of great work yesterday. The auction really was a success. It is a hard room to connect with and you really did a great job. Thank you so much!
We were very pleased with your team; Christina was terrific along with the rest of the crew.
Silent Auctions
We take care of EVERY detail of your silent auction. NO COSTS! NO FEES! NO RISK!
Professional full management of your silent auction including details leading up to your event (optimal floorplan and scheduling, advice for donated item procurement etc.)
Set-up and teardown crew
Supply a large assortment of product catered towards your events' demographic, considering all price ranges (this includes event specific, customized one-of-a-kind items)
Professional and attractive display of all items, including donated items
No-charge inclusion of all items donated for your charitable cause
Professional, friendly and efficient fundraising staff throughout the event
Management of all bid sheets and opening bids
Quick, efficient and organized check out process with the latest wireless POS technology
Detailed summary of all bids along with final reconciliation
Your cheque will be issued within 2-3 business days
We make you the most money!
If you have any more questions, please call (416) 804-9193 or email us.
AFGI – Canada's Top Silent Auction Fundraising Experts!
STRESS FREE SILENT AUCTIONS, ONLINE AUCTIONS, LIVE & SILENT AUCTION ITEMS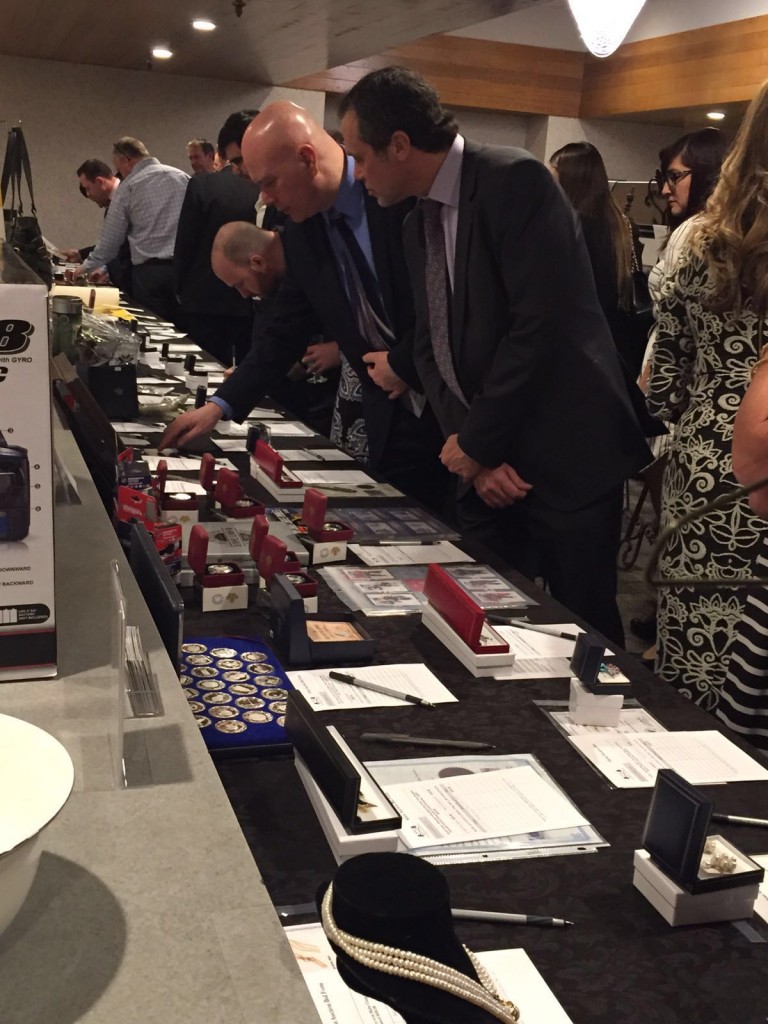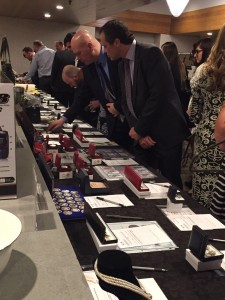 AFGI will supply our Silent Auction Services and Silent Auction Items at NO COST, NO RISK and WITHOUT HIDDEN FEES:
We offer a full service providing professional management of your silent auction. Managing every aspect of your Silent Auction.  We will consult with you every step of the way providing expert advice.
We have a very well trained crew to set up and tear down your silent auction so you don't have to worry about that process.
AFGI provides you with a large assortment of silent auction items tailored to your audience and event theme. We take into account all of the price ranges, including event specific items and customized one of a kind items.
We have mastered the professional and attractive display for all of your silent auction items. This includes displaying silent auction items donated for your specific event.  There is a no-charge inclusion of all silent auction items donated for your charity or fundraising event.
Our professional, friendly and efficient staff will be present and available for questions, assistance and service throughout the entire silent auction.  They will manage all of the bid sheets and opening bids.
We have mastered a quick and efficient check-out process with the latest wireless POS technology and you will receive a very detailed summary of all bids as well as a final reconciliation.
How does your organization make money?
For all donated items, your charitable cause receives 100% of the proceeds under our professional management.
For all items provided by AFGI, you are our partner from the moment the first bid is placed and we guarantee you a percentage of the final highest bid price; we spare you the scenario of anxiously waiting for multiple bidders to ensure your charity makes money.
The percentage we provide to the charity is more than fair, as are our opening bids. Our competitive prices are due to tremendous buying power and the expertise of our professional buying team whom continuously source proven products.
AFGI charges no external fees for our services and we pay a higher percentage of the final winning bid price to charities.
We encourage you to compare our services. With AFGI, your charity will receive more money than any other auction company offers. All you need to do is deposit the cheque – we'll handle the rest!
Contact one of our professional fundraising specialists today to alleviate the work and worry associated with your next event. Ensure its success!
What kind of items can you expect AFGI to supply?
Artwork, Women's and Men's Jewellery, Collectibles, Electronics, Genuine Sports and Hollywood Memorabilia, Designer Décor, Experience Packages, Nostalgia, Numismatic Collectibles (Coins, Banknotes, Silver & Gold Bullion), Event-Customized Goods and Other Unique and Allied Items.
We will work with your team to choose successful items based on your expected attendee demographic, theme of your event, donated items and our expertise.
To find out more about our services please email info@afgi.ca or contact us here